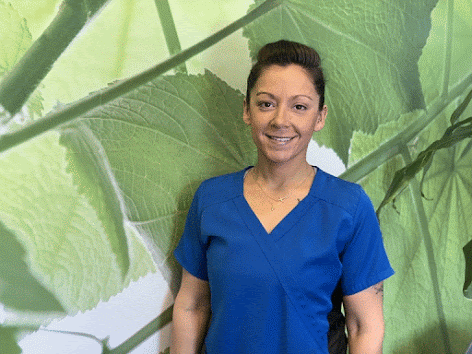 Nicole has established her career as a personal trainer over the last 20 years. After years working in orthopedics and neurology in Florida Nicole moved with her two kids to Denver Colorado where she opened the Training Den LOHI in November of 2018. Her dedication to her work in rehabilitation and corrective exercise has allowed Nicole to build relationships with some of Denver's best physicians and chiropractors. Her love for rehabilitation and redeveloping strength comes from years of gymnastics and triathlon training. Over the years Nicole has been blessed to help her athlete clients improve their skills sets.
Nicole's passion for health, wellness and exercise makes her not only an educated rehabilitation trainer but an excellent weight loss trainer, health coach and athletic trainer.
She loves the physical challenge of training and her most recent passion is handstands. "When my world felt upside down the only thing that made me feel right side up was to be upside down with it".
Certified Personal Trainer NASM
Corrective Exercise Specialist NASM
Fitness Nutritionist NASM
Functional Range and Conditioning Mechanics Specialist FRCMS
Group Exercise Fitour
As a California native who recently found the Colorado mountains calling her Lauren is thrilled to expand her ten years of fitness experience here in Denver. She has spent the last ten year studying many fields in psychology but always knew her passion would be helping her communities heal and grow through movement. Lauren began her fitness career as a Spinning instructor where she established her commitment to creating stronger communities of women by changing the physique fitness perspective to growth, and empowerment through healing and athleticism.
Lauren holds many certifications in physical wellness including her Personal Training, Biomechanics, Corrective Exercise, Prenatal Exercise, Sports and Conditioning, Nutritional Counsel and Weightloss specialties through several nationally accredited fitness institutions.
Her fifteen years of classical ballet training taught her how to overcome injuries, heal from surgeries and overcome years of psychological nutritional conflicts. Finding herself unable to perform after many years and struggling to maintain a healthy lifestyle, Lauren focused her energy towards studying biomechanics and proper nutrition. Her personal experience with perseverance through injury encouraged Lauren to pass on her knowledge to her clients in the hopes that they could achieve their goals and also find ways to enjoy the process long term.
Since then Lauren has created many counseling and training programs for women of all ages to overcome their eating disorders, body dysmorphia and help them create positive associations with food and exercise. Lauren seeks to teach her community to respect their bodies and provide them with the knowledge and the ability to achieve health, wellness and pain free movement throughout their lives.
Certified Personal Trainer NASM, ACE, ISSA
Corrective Exercise Specialist, NASM, AFAA
Group Exercise Instructor, AFFA, NASM
Biomechanics Specialist, ISSA
Nutritional Counselor and Fitness Nutritionist, NASM, I.N
Joan Corpuz Dizon
Joan is a hip hop & stiletto dance teacher, choreographer and performer that entered into the dance industry when she was 18 years old, when most considered her age to be "too old" and "too late"
A majority of her dance training comes from attending workshops and classes in heels/stiletto dance, technical jazz, hip hop & yoga.
For 20 years, Joan has been an advocate to make dance an accessible in form of expression, discovery and wellness through choreography and teaching for Youth For Christ, 24 Hour Fitness, Lifetime Fitness & The University of Texas at Dallas.
She has professionally performed with Bally Total Fitness, Dallas NRG, Fort Worth Rim Rockers, WFAA's Good Morning Texas, Nike, Dallas Cowboy Cheerleaders, NBA Dallas Mavericks Dancers & Dallas Desperados Arena Football League.
Joan now has a deep passion for inspiring and empowering adults through movement and dance. She teaches fun, sensual, energetic stiletto dance classes. She finds great fulfillment in seeing her students radiate joy & liberate their natural femininity through dancing in her classes.
Jacob received his Bachelors of Science degree in Exercise Science from Angelo State University. There he played Rugby and firmly established his passion for helping people through fitness. His many years in athletics growing up inspired him to pursue a career in fitness. Knowing Jacobs science background and understanding of what it takes to define an athletes technique and hone in their unique skills he tested for and earned the title of Certified Strength and Conditioning Coach from the National Strength and Conditioning Association. During his time working for 24 Hour Fitness in Denver he achieved his Master Trainer accreditation. Jacob is thrilled to continue building his career and enhancing his education at The Training Den!
Jacobs' many years in athletics have taught him what it takes to improve performance as an athlete. His careful observation of his clients and educated programming stand out here at The Den. His commitment to helping his clients not only achieve their fitness goals butalsp help them better understand their individual biomechanics so that pain and injury can be prevented. Jacob exceeds expectations of personal trainers by diligently tracking his clients progress and meticulously observing their physiology. Jacob understands that each individual has unique goals that he takes into careful consideration. Every client's program is methodically implemented to move each person closer to their goals.
/