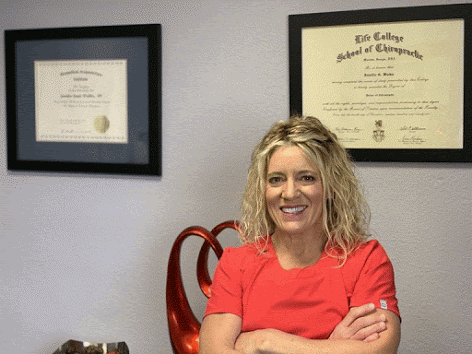 Jennifer G. Walker, D.C.
Dr. Walker specializes in the treatment of Workers Compensation injuries for the last 11 years, Myofascial pain syndromes, Sports related injuries with rehabilitation, Extremity injuries and Chronic and Acute pain. She utilizes Chiropractic Care, Trigger Point Dry Needling, Myofascial Release Techniques and Functional Rehabilitation to treat patients. She has been making corrective custom orthotics for patients for 19 years. Her clinic offers all of these services along with Medical Massage and Functional Rehabilitation for correction of chronic pain syndromes. She is Level 1 Accredited in Workers Compensation. She holds Level 1 and Level 2 Trigger Point Dry Needling Certifications, Physiotherapy Certifications and Rehabilitation experience.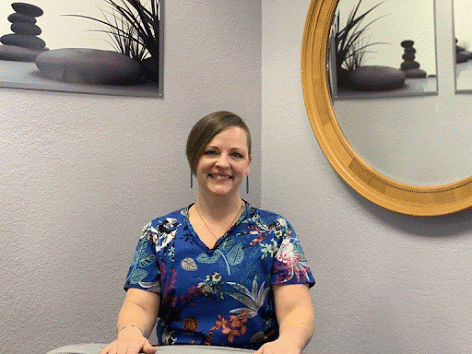 Hali Jenkins, CMT
Hali specializes in therapeutic and injury massage, utilizing techniques such as deep tissue, myofascial release and trigger point therapy. She has 10 years experience with Workers Compensation patients and the multitude of injuries that involves. She is very passionate about massage and helping clients achieve and maintain their best bodies.
Paulette Fara
fluidStrong Wellness was founded by Paulette Fara after "surviving" 13 years in a Human Resources Staffing & Recruiting career in Corporate America. Paulette became a Stress Management Health Coach in the Greater Denver Metro Area and has been providing stress management sessions and fitness instruction for 14+ years, with over 20 years active involvement in core development with emphasis on using movement, mindfulness and breath for stress reduction and mind/body/soul centering.
She has a passion for inspiring others to make healthy lifestyle changes and incorporates Pilates, Yoga, Essentrics®, meditation and T'ai Chi to create a new level of appreciation for the body that provides a wonderful workout for mind, body and soul.
Her background in that high-stress human resources career prompted her to create a stress management "toolbox" to help all areas of corporate with their stress management needs. Learning to manage your daily stress will allow more productivity, creativity and higher regard for your career and love of life in general.
Paulette's own challenges with Celiac Disease have encouraged her to research food as a therapy for mind/body balance for over a decade. If you are stressed about weight loss Paulette will be able to get to the root of the issue and help you achieve your goals. Stress and digestive issues go hand in hand along with a lower ability to lose weight.
When someone asks you how you've been, is 'busy' your reply? With your inner voice stating that you are also overwhelmed and exhausted? We have all been there. Working with Paulette you will find the right tools to motivate and move yourself forward in what you would like to accomplish, making yourself feel like a winner and no longer feeling lost and strained in your efforts.
As a speaker, Paulette has presented at the National Wellness Institute's yearly conference showcasing her Power of Breath and Food Therapy for Stress Management presentations. She has also presented at women's retreats and corporate workshops on various subjects revolving around stress management, the Art of Feminine Presence® and a combination of the two to assist career women in their search to be more heard and appreciated in their work.
Speaking rate: $300/hour OR $500 for three 1-hour lunch and learns with different topics
You can contact Paulette at [email protected] or 720-621-0805
Linked In: https://www.linkedin.com/in/paulettefaraschembri/
Facebook: https://www.facebook.com/Private-Pure-Pilates-by-Paulette-322317015540/
Website: https://www.fluidstrong.com/ (currently under construction)
/